Whole Home Filtration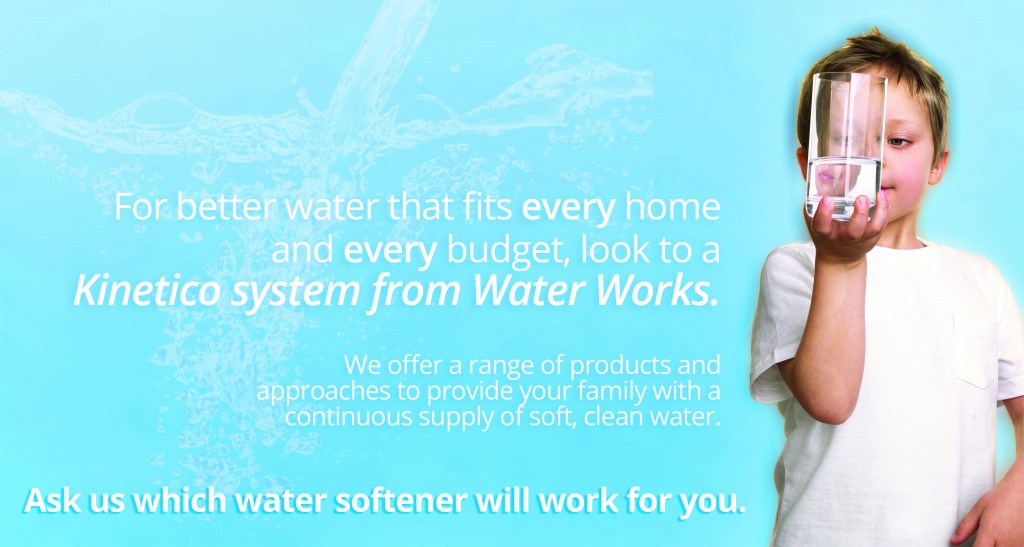 Kinetico Series
Powered by the kinetic energy of moving water—not electricity—these exceptional water softeners soften and remove odors and chlorine from your family's water.
The unique multitank system provides a reliable, continuous supply of clean softened water with no timers or computers to set, adjust, repair or replace.
In addition, Kinetico water softeners are protected by a 10-year warranty on all parts.
Powerline
 The electric Powerline water softener economically eliminates hard water spots, mineral deposits, scale buildup, iron stains and soap scum.
This  single-tank electric system features a water meter to provide regeneration on actual water usage. Powerline is tough on hard water and iron and easy on your budget.
It is covered by a 5-year warranty on the tanks, a 3-year warranty on Powerline valve body and brine valve assembly and 1-year warranty on valve seals and electronic valve components.
---