Meet the Better Water Guys
Serving the Shenandoah Valley since 1979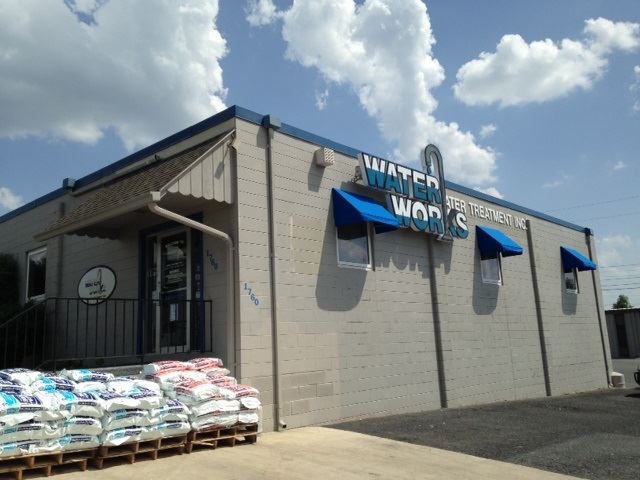 Most people don't give a second thought to the water that comes out of their faucet until there is a problem.
For The Better Water Guys at Water Works, water quality is a daily commitment.
The foundations for Water Works were first established in 1979, when Bob Coakley began his career in water treatment right here in Harrisonburg. At about the same time, Barry Long began his career in water and water treatment at a different local firm. The two were united under the same corporate banner in 1989, and over the next decade, Scotty Carr and Mark Keuls joined them. Together, they founded Water Works Water Treatment, Inc. in 1998 as an independent firm.
Even as water treatment technology has advanced in the last 30 years, water problems continue to present themselves every day. All across the Shenandoah Valley, people still face scaly buildup in dishwashers, washing machines, bathtub drains, shower heads, and more – along with bacteria, agricultural runoff, chlorine, iron, turbidity, and that annoying rotten egg smell.
Identifying the causes of these problems is one thing, but finding the best solution is what really matters.  As an independent, locally-owned business, Water Works can choose from any water filtration system manufacturer, and every single one is vetted against The Better Water Guys' high standards. Ultimately, Water Works selected Kinetico, for the company's commitment to quality, cutting-edge technology, and complete solutions for home and business. Simply put, Kinetico is the best water treatment solutions company out there, and Water Works wouldn't settle for less. Since then, Water Works has installed thousands of Kinetico systems throughout the valley.
Today, Water Works is the area's most experienced, locally owned and operated water treatment company. And even though the technology has changed since Water Works first opened its doors, one thing has remained the same – our commitment to finding the best solution for your water problems. Sometimes, very little is needed – and your free water test will show you exactly what's in your water. For more difficult water problems, however, Water Works has over three decades of experience in creating customized, comprehensive water quality solutions.
Ready to find out more about your water? Choose one of the options below to get started!
---